KUALA LUMPUR, June 7 ― The annual Apple Worldwide Developers Conference (WWDC) made a return for 2023 and the company has certainly gone big this year by unveiling the Vision Pro which is its first mixed-reality headset or as Apple calls it, a spatial computer. Aside from that, there was also the new iOS 17, Mac Pro with M2 Ultra, Mac Studio M2, MacBook Air 15, and many more but nothing much on the CarPlay front though.
During yesterday morning's keynote, Apple provided a first look at the new SharePlay integration for CarPlay which is part of the upcoming iOS 17. Through the new implementation which is made possible by an upcoming feature for Apple Music called Collaborative Playlists, passengers can add music to the shared playlist as well as control music playback directly from their own devices.
Not only that, they are not required to have their own Apple Music subscription in order to control the playback. Apple has said that the Collaborative Playlists feature will be made available through an update sometime later this year but didn't provide any further information regarding it.
So, that's really about it for CarPlay as far as this year's WWDC keynote is concerned. That was quite lowkey compared to last year's keynote whereby the company shared a preview of the next-generation CarPlay which will see deeper integration between an iPhone and the vehicle's hardware.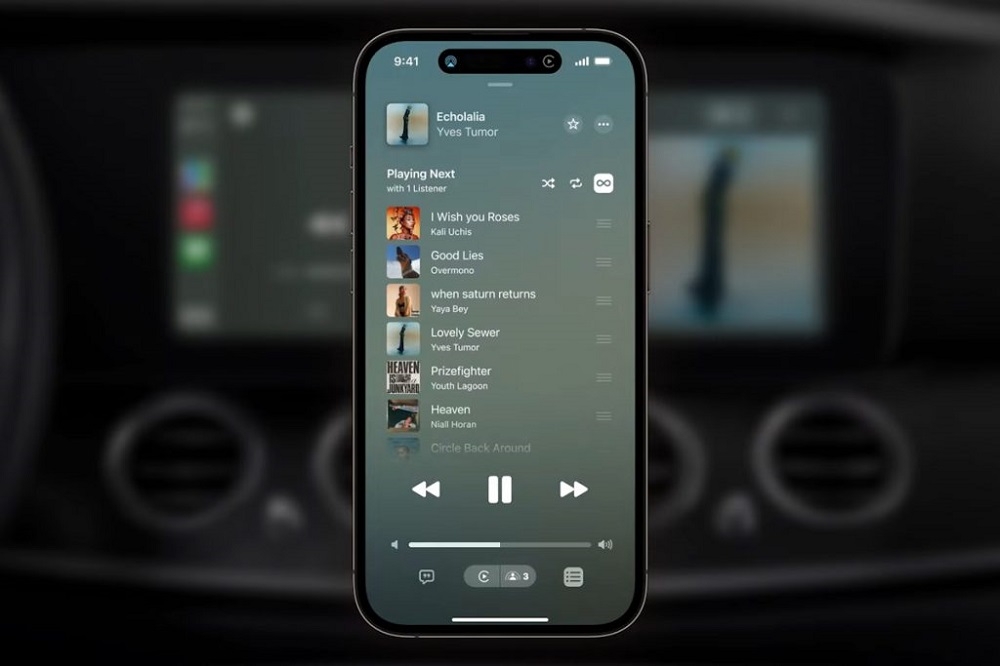 In addition to that, the platform will also be able to utilise multiple screens within a vehicle which is something that already starts to become more common, especially among premium car manufacturers. The integration will allow users to control the car's air-conditioning level and radio directly through CarPlay while it is also able to render information such as speed, fuel level, and more on the instrument cluster.
At that time, Apple promised to reveal more information about the next-generation CarPlay from time to time and we thought WWDC 2023 would be the perfect venue for that. That being said, the company did say that the list of vehicles that will support the redefined CarPlay experience will only be revealed in late-2023.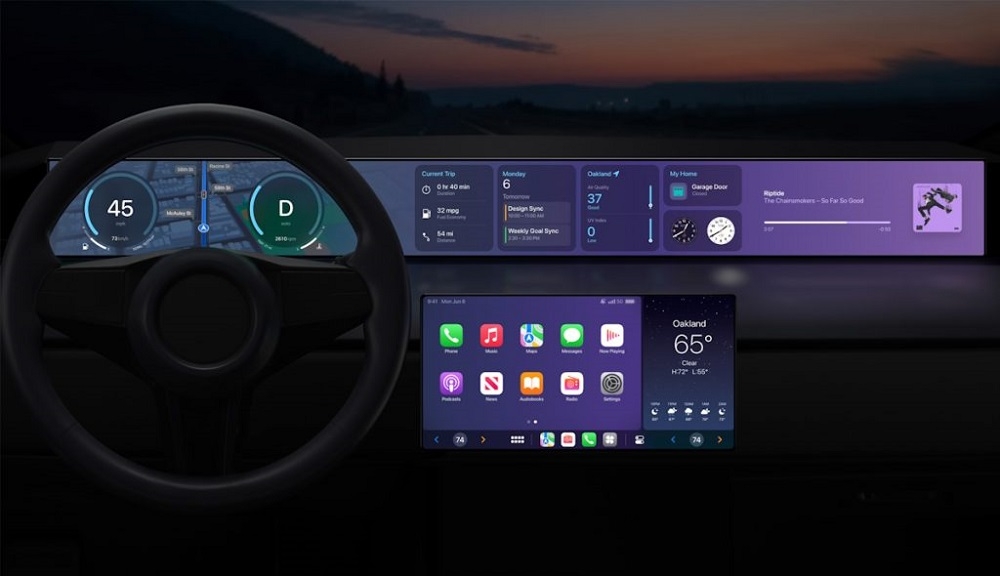 Meanwhile, it is still possible that Apple going to discuss more about its automotive integration standard in a developer-specific session. According to this listing on Apple Developer's website, the session will touch on how developers can prep up vehicle systems for the future iteration of CarPlay although the video will only be released later this week.
As for the iOS 17 itself, the developer beta is now already available although the public beta will be rolled out next month. The finalised version will be making its way to users sometime in Q3, so you may want to check out the compatibility list right here to see if your iPhone is able to support it. ― SoyaCincau